Our next meeting of the semester is on Friday, March 10th at 5:30 PM. We will be meeting at Hap's Air Services at the Ames Airport. We will be touring their maintenance facilities and talking with their mechanic. We hope to see you there!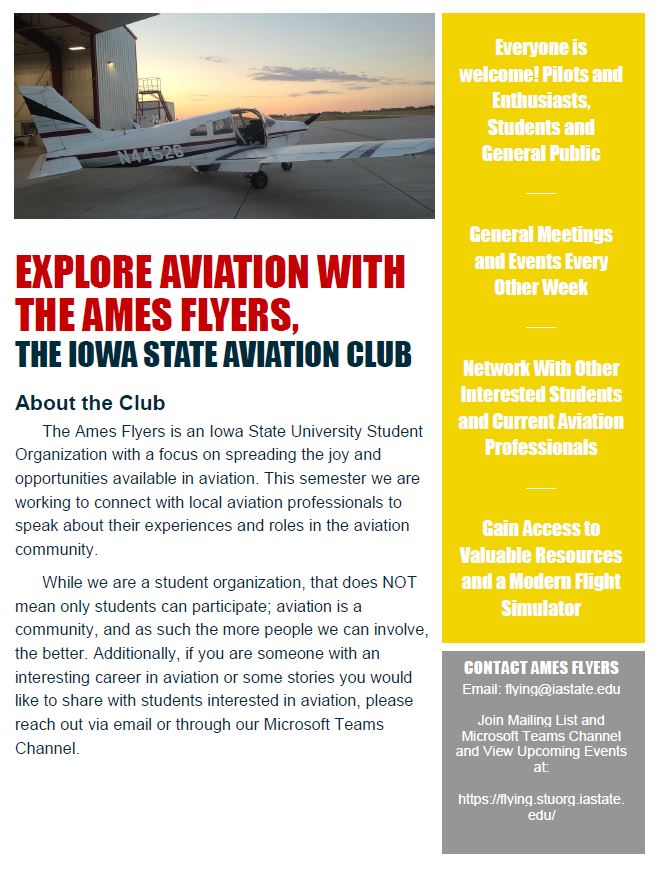 Hi! We are so happy you are here! We are the Ames Flyers, formerly known as the Flying Cyclones.
See our About Us page for more information on who we are and what we do!
See our Calendar for upcoming meetings and events.